Back
Skilled Migration Talk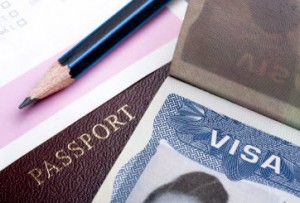 Genuine position criteria remains the most critical part of any (new or existing) company sponsored skilled migration application. As off recently, Case Officers are following an additional policy guideline, which is making the process of assessing these applications even more complex. The assessment process now requires evidence that the position associated with the visa application is genuine and not created for the purposes of securing a stay or an entry of the migrant into the country.
Not only that the nominated position needs to fit the scope of the business, it also needs to fit the size and scale of the business. From many rejection letters that come to my desk for assistance, I can see that this basic criteria has quite often been undeserved, hence the applications fail. Given the high risk of rejection, it is our recommendation to invest more time and resources at the beginning of the process in making sure that the nominated position presents the right fit for the business rather than just lodging the application and hoping for the right outcome.
The Case Officers have become more devoted to their task and are diligently assessing each application looking for the smallest sign of inconsistency or lack of commercial logic to raise their concerns by requesting further information or in the worst case scenario by rejecting the case outright.
The job of the nominator, migration professional and the business plan writer has become more demanding than ever, commanding higher level of technical skills and involvement.
BzMark team does not just write business plans we value-add by providing the required business consulting that is now needed. We have combined financial and marketing expertise within our team that makes us a perfect partner to your business. We learn from each individual case that we are involved in and use this knowledge to produce superior documents for all our clients. We also provide advice on the required and verifiable evidence that is needed to support each case and this is why we have an excellent track record of past performance.
LAST MONTH – PROMOTIONAL PRICES ARE LISTED BELOW:

Skilled migration business case overviews 457/ENS/RSMS …………$1,100 plus GST
Business plans in support of overseas business sponsorship………$1,200 plus GST
457 nominations (where the business holds current SBS)………….$1,000 plus GST
Market salary reports……………………………………………………….$350 plus GST
Business plans to satisfy the 188a state requirements…………..$1,400 plus GST
Business plans in support of 132 visa subclass…………………$1,600 plus GST
Website design (in WordPress),
including annual registration with host…………………………$650 plus GST
Setting up the company, registering for ABN, BAS, PAYG
and opening of the bank account………………………………$1,500 plus GST
One day business research tours (Eastern States)……………….$2,200 plus GST
For information on any of our services please contact 02 8920 0367 or info@bzmark.com.au.
Kind Regards,
Vesna Ruygrok MBus Mktg, BChem
General Manager