Back
Thinking of investing in Australia?
Are you thinking of investing in Australia? Did you know that Toowoomba is one of the most exciting emerging regional centers in Australia? Toowoomba is located 125km west of Brisbane. It is already the country's second largest inland city (after Canberra) but its growth is far from over.
John McGrath talks about how Toowoomba has all the hallmarks for growth in his article. He adds that the city's strong focus on infrastructure, retail and lifestyle will eventually have an impact on both interstate migration and employment opportunities.
Toowoomba has multi-million dollar projects either underway or being planned. Some of them are the $1.6 billion Second Range Crossing, 550 hectare Wellcamp Airport Business Park, the $500 million redevelopment of Grand Central shopping center and the transformation of the railway precinct into an urban village and park lands.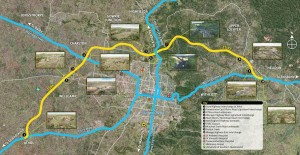 Source: http://www.switzer.com.au/