Back
BzMark continuously provide high-end immigration business plans and other services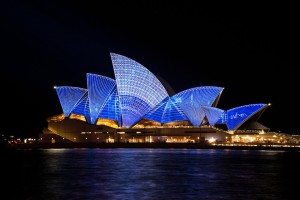 BzMark continuously provide high-end immigration business plans, proposals and quality services relevant to the migration professionals seeking these service attributes.
In addition to the standard immigration business plan requirements, BzMark also provides the following services:
Review of refusals and preparation of responses to the Department
Based on our experience, small businesses are often disadvantaged in their right to nominate certain occupations. This can be hugely unfair. The small business sector requires the most help and support from government to continue to grow and expand our economy.
Due to many years of hands on involvement, BzMark has acquired a great deal of practical IP related to the migration industry. We also have an in depth understanding of the current critical issues which can 'make or break' the case.
So,
If you have a complicated case, a case that has been mishandled by other agents or if you have received an unfair refusal, please contact us for professional business advice and guide to preparing a fresh new case.
If you receive a query from the assessing Case Officer with a request for further information and you want to respond with the most convincing argument to increase your chances of successful outcome, please contact us.
We will review your application and prepare a logical, convincing as well as industry compliant response. In some instances, we will provide a commercial advice on how to best position the business to achieve the desired outcome. The review of the case or application is free of charge. All responses are prepared in a timely manner and quoted on a case-to-case basis.
As per our recent analysis, the critical points of any Genuine Position approval are:
Correct Job Description – which needs to adhere to the ANZSCO occupation description but at the same time be customized to suit each individual business requirements.
The argument of the size and scale of the business is often used to question or reject certain nominations.
Financial position of the business and its future expansion can be the common stumbling blocks in the process of defending the Genuine Position.
You can benefit from our collective knowledge and experience in handling any  of the above points.
Our professional fees have remained the same reflecting the high-end quality services that we offer. We don't jus
t write an immigration business plan or proposal, we use our commercial logic, provide professional advice and most importantly, care for the outcome of the application.
Immigration business plans for all Skilled Migration are priced at $1,400 plus GST.
Immigration business plans for businesses with SBS rights requiring nomination are priced at $1,000 plus GST.
Immigration business plans for 188a Business Innovation and Investment stream are priced at $1,600 plus GST.
Immigration business plans for Business Talent (Permanent) 132 visa subclass are priced at $2,000 plus GST.
For information on any of our services please contact Vesna on 02 8920 0367 or info@bzmark.com.au.
Also, here is a fresh reminder of our new office and contact details:
Suite 605, 6a Glen St Milsons Point, NSW 2061
Telephone: +612 8920 0367